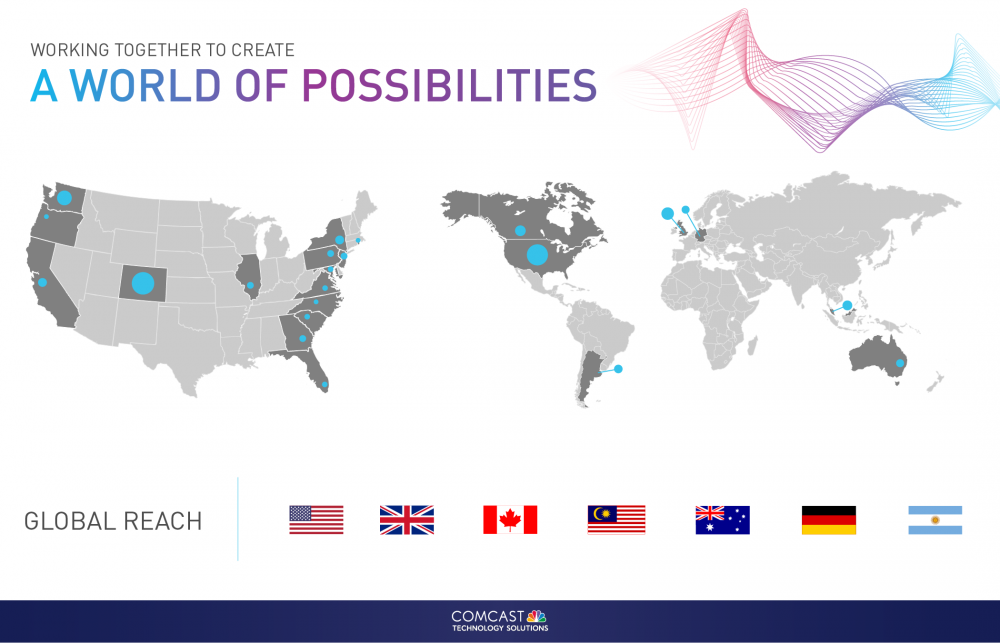 Our Team
Our team of innovators and entrepreneurs has decades of experience in media, technology, entertainment, cable and advertising. We are changing the way the world looks at video and providing our customers infinite possibilities on every screen.
Career Opportunities
Comcast Technology Solutions is a great place to work. With more than 660 employees in 6 countries, we are constantly growing. Learn, evolve and take your career to the next level at Comcast Technology Solutions. The possibilities are endless.
News and Events
News
New content distribution platform earns prestigious industry recognition
Denver, CO (July 14, 2017) Comcast Technology Solutions, a division of Comcast Cable that serves the advertiser, content provider, global operator and technology markets, today announced that its innovative new content monetization distribution platform was named a 2017 SIIA CODiE Awards finalist in...
Event
EVENT | April 24 – 26, 2018
MTC EXPO
Hilton San Diego Bayfront | San Diego, CA
No other trade event in the marketing world sits more clearly at the intersection of media, technology, and commerce than MTC Expo — powered by Response Magazine and the DRMA. From conception to consumption, MTC Expo brings together the leaders responsible for creating...