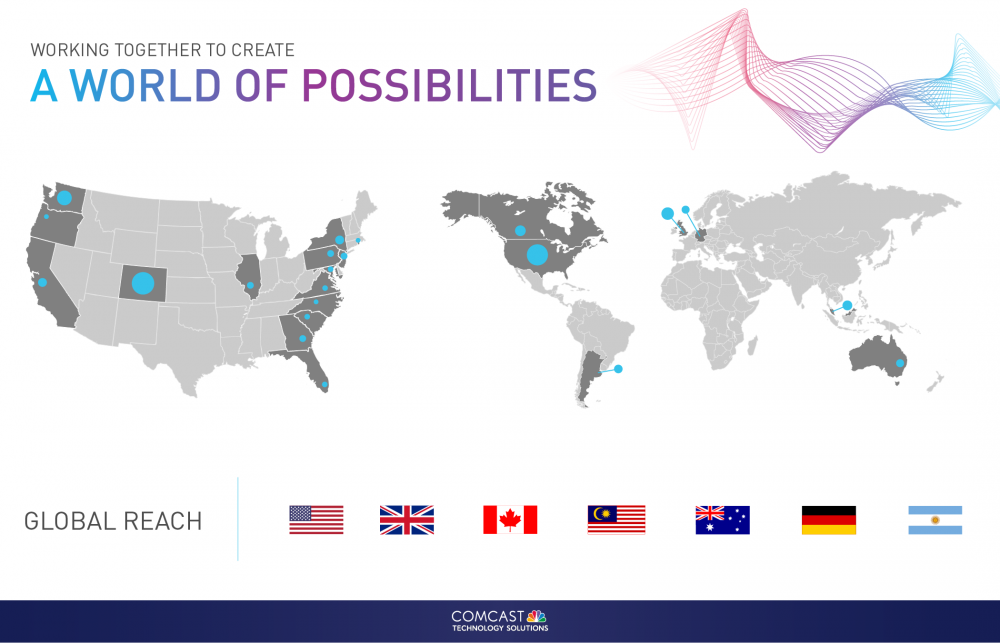 Our Team
Our team of innovators and entrepreneurs has decades of experience in media, technology, entertainment, cable and advertising. We are changing the way the world looks at video and providing our customers infinite possibilities on every screen.
Career Opportunities
Comcast Technology Solutions is a great place to work. With more than 660 employees in 6 countries, we are constantly growing. Learn, evolve and take your career to the next level at Comcast Technology Solutions. The possibilities are endless.
News and Events
News
Game Show Network to utilize Comcast Technology Solutions' channel origination and transmission services as well as media asset management capabilities.
DENVER, CO – October 16, 2018 -- Comcast Technology Solutions, whose portfolio of services includes video workflow management, publication, distribution, and monetization, today announced a deal with the Game Show Network (GSN). Under the new deal Comcast Technology Solutions will provide channel origination...
Event
Location: Huntington Beach, CA
At Streaming Media West 2018, you'll hear the innovative approaches that the world's leading organizations are deploying in live streaming, OTT, enterprise and educational video, encoding and transcoding, next-gen TV, VR video, video production, content delivery, content monetization, and much more. Whether you...