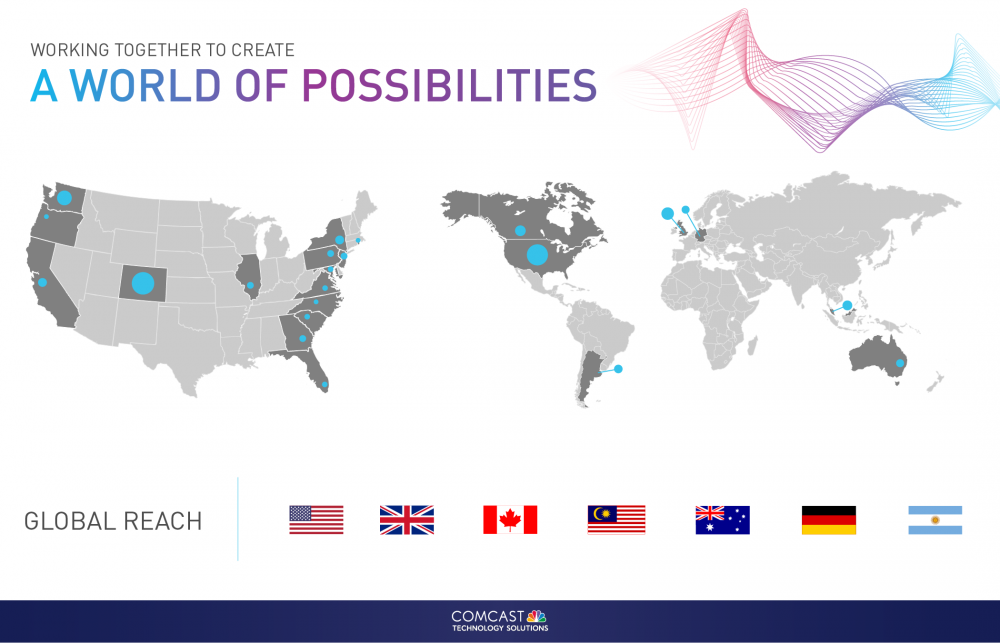 Our Team
Our team of innovators and entrepreneurs has decades of experience in media, technology, entertainment, cable and advertising. We are changing the way the world looks at video and providing our customers infinite possibilities on every screen.
Career Opportunities
Comcast Technology Solutions is a great place to work. With more than 660 employees in 6 countries, we are constantly growing. Learn, evolve and take your career to the next level at Comcast Technology Solutions. The possibilities are endless.
News and Events
News
New content distribution platform earns prestigious industry recognition
Denver, CO (July 14, 2017) Comcast Technology Solutions, a division of Comcast Cable that serves the advertiser, content provider, global operator and technology markets, today announced that its innovative new content monetization distribution platform was named a 2017 SIIA CODiE Awards finalist in...
Event
Yotel New York, 570 Tenth Avenue, NY, NY 10036
The OTT Days in New York is a thought-leadership event for the future of OTT. You will hear from the people who are pioneering new strategies and partnerships and exploiting new market opportunities. This free-to-attend, half-day event brings together operators, broadcasters, media executives,...