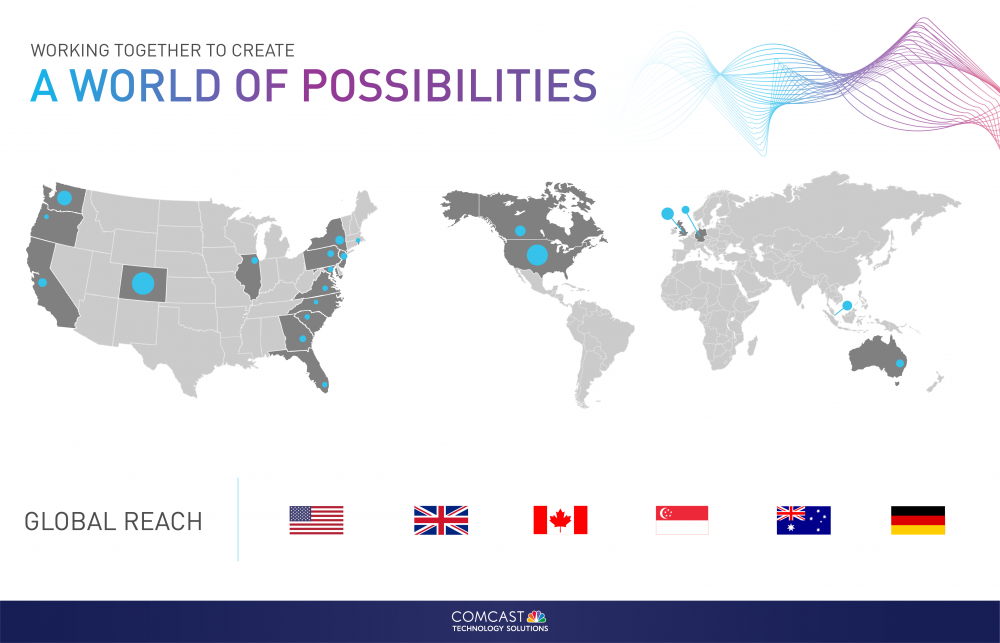 Our Team
Our team of innovators and entrepreneurs has decades of experience in media, technology, entertainment, cable and advertising. We are changing the way the world looks at video and providing our customers infinite possibilities on every screen.
Career Opportunities
Comcast Technology Solutions is a great place to work. With more than 720 employees in 6 countries, we are constantly growing. Learn, evolve and take your career to the next level at Comcast Technology Solutions. The possibilities are endless.
News and Events
News
The Italian broadcaster simultaneously deploys technology solutions by FreeWheel and Comcast Technology Solutions to enhance its content monetisation and widen its consumer reach

MILAN, ITALY, December 6th 2018 – FreeWheel and Comcast Technology Solution have announced a partnership with Mediaset for the platform Mediaset Play, a new live and on demand online streaming service. The new offering helps unify Mediaset's video distribution and advertising stack and...
Event
Las Vegas, NV
NAB Show is the ultimate event for media, entertainment and technology professionals looking for new and innovative ways to create, manage, deliver and monetize content on any platform. Ground-breaking technology will be unveiled, innovative solutions will be displayed, and new game-changing trends will...