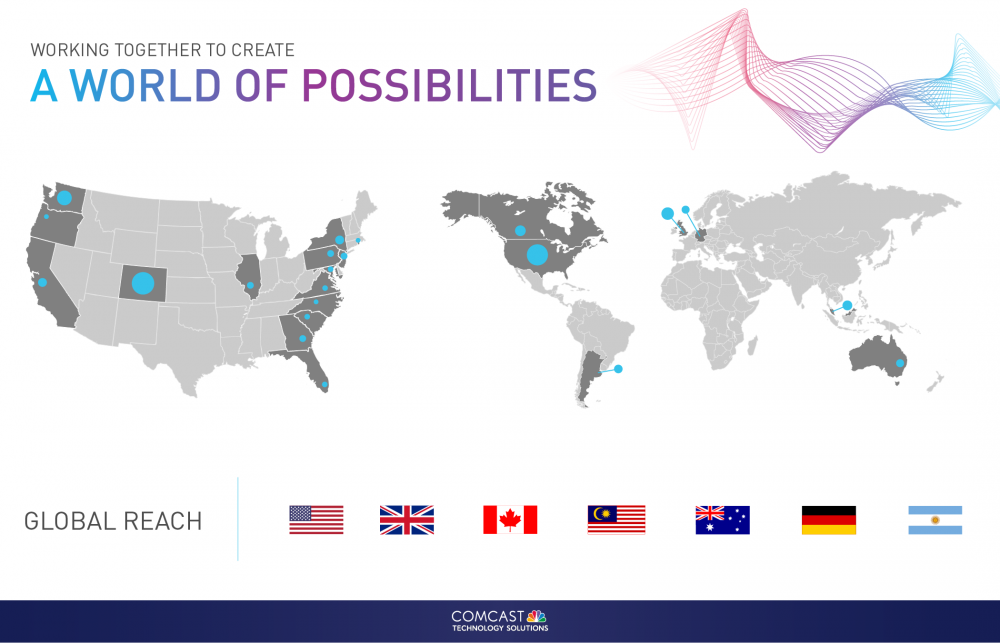 Our Team
Our team of innovators and entrepreneurs has decades of experience in media, technology, entertainment, cable and advertising. We are changing the way the world looks at video and providing our customers infinite possibilities on every screen.
Career Opportunities
Comcast Technology Solutions is a great place to work. With more than 660 employees in 6 countries, we are constantly growing. Learn, evolve and take your career to the next level at Comcast Technology Solutions. The possibilities are endless.
News and Events
News
The new PDK 6 video player delivers faster time-to-first-frame, better ad performance, and an improved user experience.
Denver, CO and Las Vegas, NV – April 11, 2018 -- Comcast Technology Solutions, whose portfolio of services includes video workflow management, publication, distribution, and monetization, today announced the launch of its new video player, Player Development Kit 6 (PDK 6), developed exclusively...
Event
RAI Exhibition and Conference Centre | Amsterdam, Netherlands
As the premier annual event for professionals engaged in the creation, management and delivery of entertainment and news content worldwide, IBC kicks off once again this fall in Amsterdam. Our team can help you maximize the value of your content, no matter what...