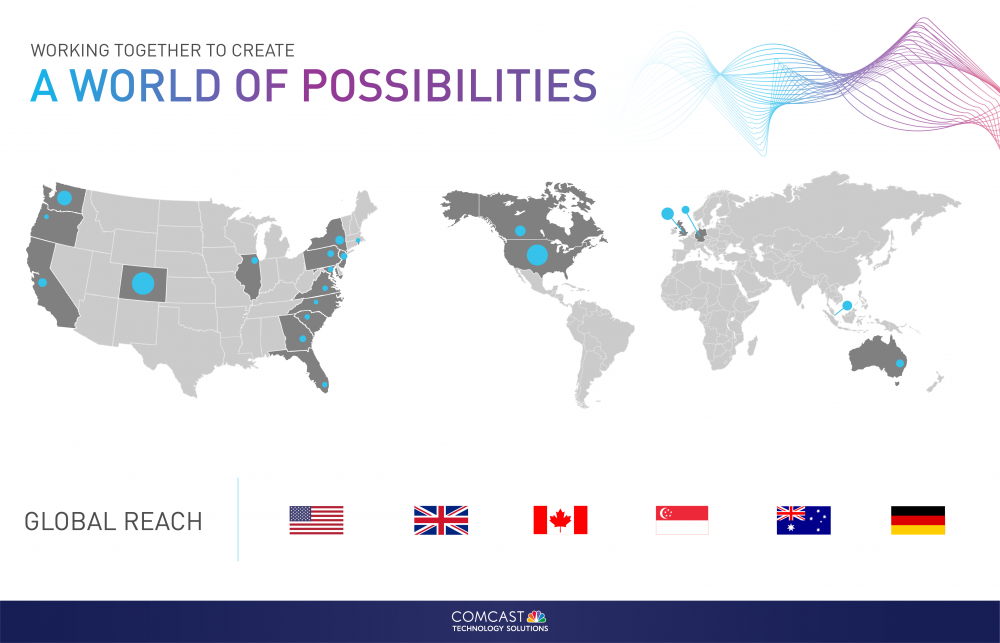 Our Team
Our team of innovators and entrepreneurs has decades of experience in media, technology, entertainment, cable and advertising. We are changing the way the world looks at video and providing our customers infinite possibilities on every screen.
Career Opportunities
Comcast Technology Solutions is a great place to work. With more than 720 employees in 6 countries, we are constantly growing. Learn, evolve and take your career to the next level at Comcast Technology Solutions. The possibilities are endless.
News and Events
News
Unveiling new technology in a suite of services that automates media workflows from planning and distribution to talent rights management and creative optimization.
Denver, CO — May 22, 2019 -- Comcast Technology Solutions, a division of Comcast Cable that serves advertisers, agencies and content providers on both the Demand-Side and Supply-Side of the business, today announced the launch of a comprehensive global ad management solution that...
Event
Hilton Midtown | New York City
Join us in NEW YORK for two days at the WORLD'S LARGEST CONFERENCE focused on PROGRAMMATIC MEDIA AND MARKETING. The comprehensive two-day experience at PROGRAMMATIC I/O includes your choice of five learning options on Tuesday, plus Wednesday's conference, access to attendee lounges, ample...