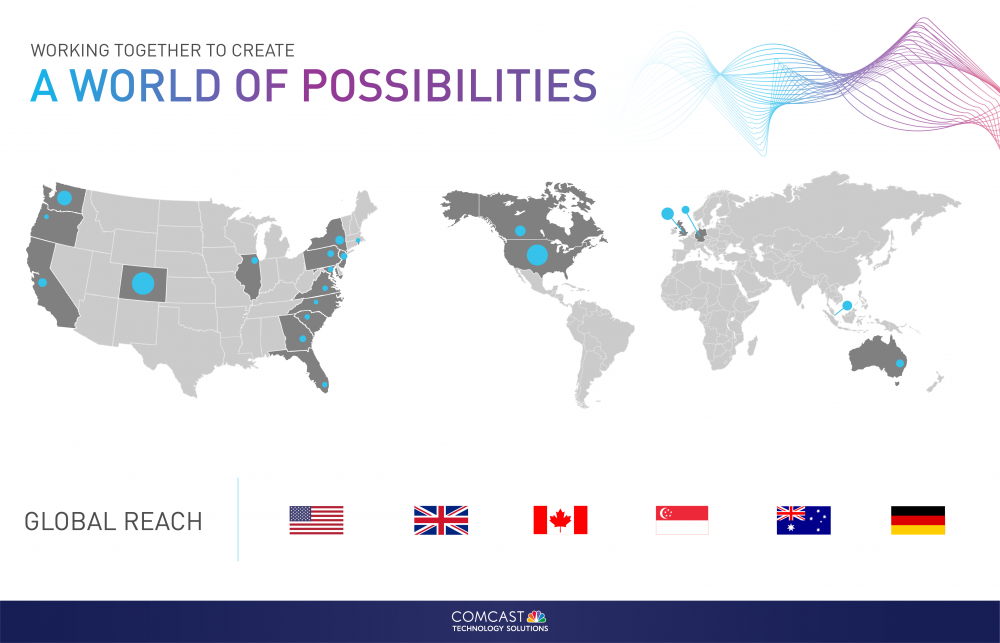 Our Team
Our team of innovators and entrepreneurs has decades of experience in media, technology, entertainment, cable and advertising. We are changing the way the world looks at video and providing our customers infinite possibilities on every screen.
Career Opportunities
Comcast Technology Solutions is a great place to work. With more than 720 employees in 6 countries, we are constantly growing. Learn, evolve and take your career to the next level at Comcast Technology Solutions. The possibilities are endless.
News and Events
News
New Solution Enables Content Owners and Distributors to Sell Set-Top-Box (STB) Video-On-Demand (VOD) Inventory Programmatically, Opens New Demand Channels for STB VOD, Allows More Unified Buying Across All Premium Video

Today, Comcast Technology Solutions, a division of Comcast Cable that provides media and entertainment technology to advertisers, agencies and content providers, and FreeWheel, a Comcast Company providing global technology solutions for the future of television advertising, announced a new industry solution that will...
Event
Virtual Event
Online Tv services have increased dramatically over this year and continue to do so. As SVOD and AVOD providers compete for consumer attention, they need to start thinking outside of the D2C box to be heard and keep growing. luckily, there is a...