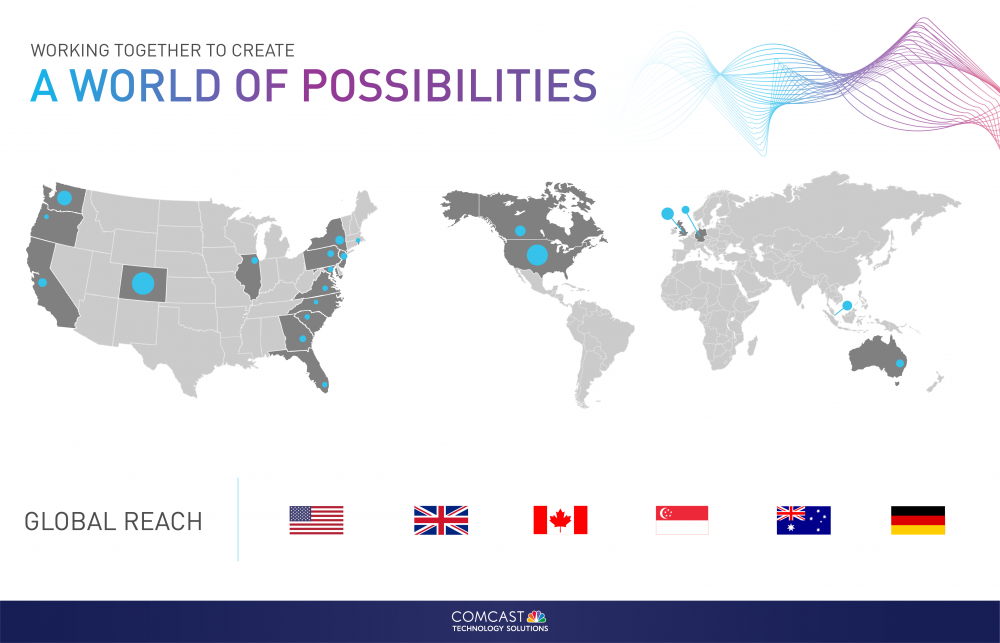 Our Team
Our team of innovators and entrepreneurs has decades of experience in media, technology, entertainment, cable and advertising. We are changing the way the world looks at video and providing our customers infinite possibilities on every screen.
Career Opportunities
Comcast Technology Solutions is a great place to work. With more than 720 employees in 6 countries, we are constantly growing. Learn, evolve and take your career to the next level at Comcast Technology Solutions. The possibilities are endless.
News and Events
News
As complex multi-channel advertising becomes more critical to campaign success, the new technology simplifies the management and speed of the deployment of political advertisements across broadcast and digital destinations.
Denver, CO — January 30, 2020 – Comcast Technology Solutions, a division of Comcast Cable that serves advertisers, agencies and content providers with media and entertainment technology solutions, today announced the launch of a new technology solution tailored specifically to the requirements and...
Event
Red Rock Resort | Las Vegas, NV
In 2020, we're Raising the Stakes! Join us to learn the rules of the game from industry experts and innovators. We'll explore worthwhile risks that can transform your business and we'll showcase dedicated supplier and service partners who have the forward-thinking products, technologies...