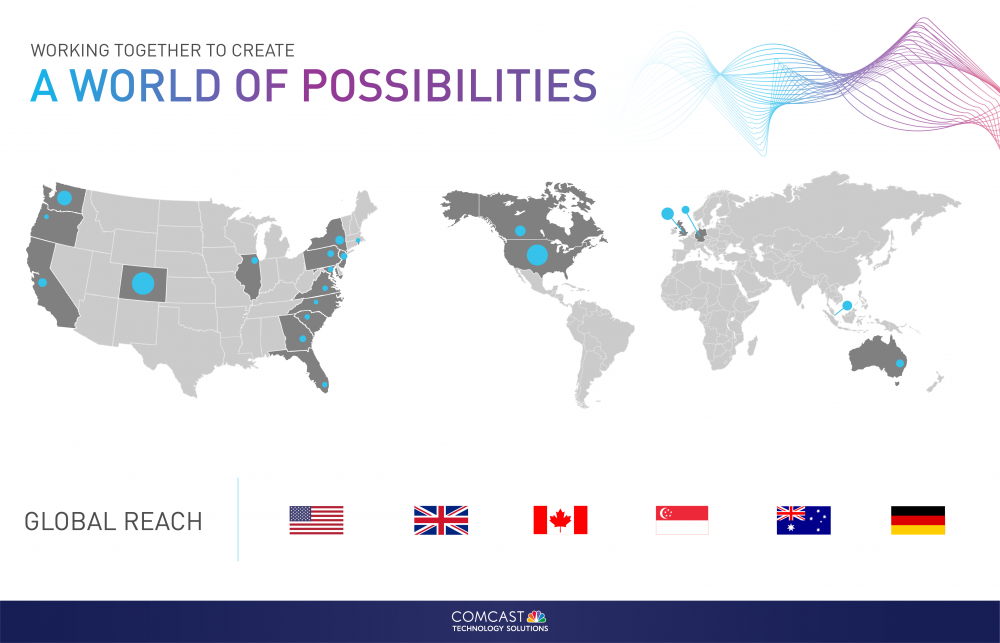 Our Team
Our team of innovators and entrepreneurs has decades of experience in media, technology, entertainment, cable and advertising. We are changing the way the world looks at video and providing our customers infinite possibilities on every screen.
Career Opportunities
Comcast Technology Solutions is a great place to work. With more than 720 employees in 6 countries, we are constantly growing. Learn, evolve and take your career to the next level at Comcast Technology Solutions. The possibilities are endless.
News and Events
News
Unveiling new technology in a suite of services that automates media workflows from planning and distribution to talent rights management and creative optimization.
Denver, CO — May 22, 2019 -- Comcast Technology Solutions, a division of Comcast Cable that serves advertisers, agencies and content providers on both the Demand-Side and Supply-Side of the business, today announced the launch of a comprehensive global ad management solution that...
Event
The Berkleye Hotel Pratunam
During the 3-day summit, you will: Get invaluable Android TV technical and commercial updates Experience the latest product demos (Demo House) Network with other ecosystem partners from across the region, including TV and Telco operators, TV set manufacturers, SOCs, OEMs, System Integrators, Broadcasters,...