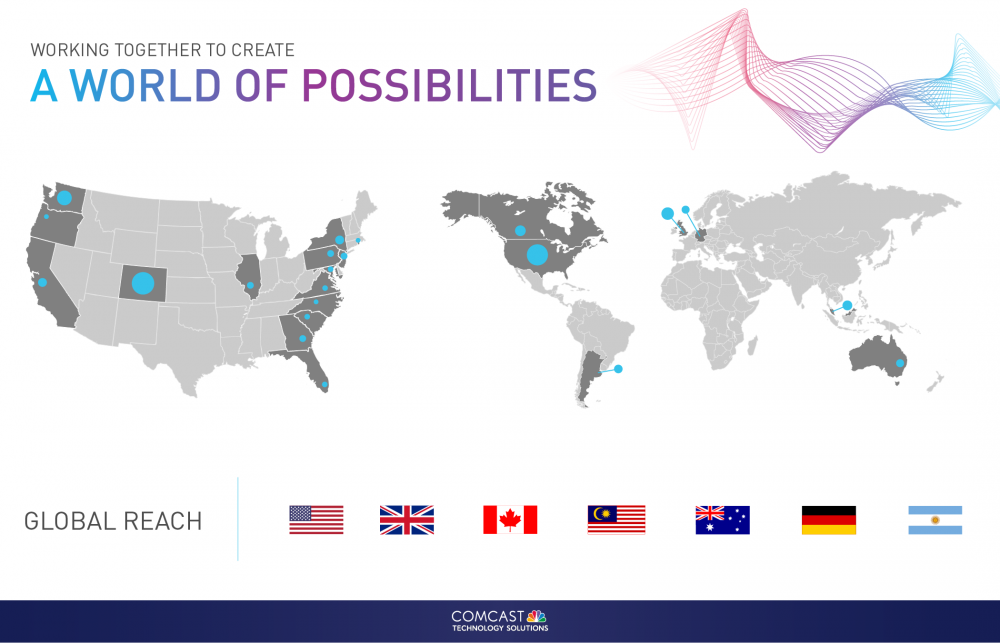 Our Team
Our team of innovators and entrepreneurs has decades of experience in media, technology, entertainment, cable and advertising. We are changing the way the world looks at video and providing our customers infinite possibilities on every screen.
Career Opportunities
Comcast Technology Solutions is a great place to work. With more than 620 employees in 6 countries, we are constantly growing. Learn, evolve and take your career to the next level at Comcast Technology Solutions. The possibilities are endless.
News and Events
News
Comcast Technology Solutions Selected to Provide Multiscreen Platform for Time Inc.'s People/Entertainment Weekly Network
Denver, CO, October 19, 2016 – Comcast Technology Solutions, a new division of Comcast Cable, was unveiled today. The division unites three of Comcast's media and technology businesses (Comcast Wholesale, thePlatform and THIS TECHNOLOGY) to marry the quality of broadcast delivery with the...
Event
Indianapolis, IN
The place where independent cable and broadband providers gather alongside content distributors, vendors and industry professionals for 3 days of the best educational sessions and networking events in the industry. Join Comcast Technology Solutions at the National Cable Television Cooperative (NCTC) Independent Show....