Blog
July 21, 2021
Customer Connections Newsletter July
SIMPLIFY POST-PRODUCTION FOR MULTIPLATFORM AD CREATIVE
Advertising production is an increasingly complex component of delivery, and many layers of specialization are required.
From file prep and media management to quality control and distribution, you need access to a team that provides personalized solutions and evolving technologies and products.
Professional post-production services combined with centralized ad management simplify and unify creative, talent, and distribution workflows across channels. Production Solutions from Comcast Technology Solutions offers advertisers and agencies visibility and control of their campaigns, along with real-time creative intelligence that enables creative optimization, targeting, and ROI.
Production Solutions fuels creative intelligence and drives ROI.
Get to know…Les Brown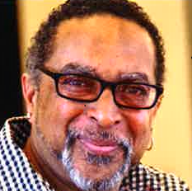 He began his career as a Tape Operator for TCI and worked his way up to Master Control and the Dub Encode Group of Operations. Six years ago, he joined the Advertising Solutions team, where he was promoted to Supervisor of the Production Services team.
Every opportunity he gets, you will find him enjoying time with his family, fishing with his wife, listening to music of all genres, cooking, and traveling abroad.