Customer Connections Newsletter March
Creative intelligence drives new technology partnership 
Do you have the meaningful insights you need to optimize creative and drive business results?
Creative Intelligence enables you to look at your omnichannel campaigns based on metrics from across platforms aimed at engaging your target audience. Armed with information on how your campaigns, and messages are performing in all channels, you can maximize your creative investment, optimize creative messaging and deliver the most relevant ad to the right customer.
To enable this type of holistic approach to campaign management, Comcast Technology Solutions just announced a new technology integration with Flashtalking, the leading global independent primary ad server specializing in creative personalization. The integration with our  Ad Management Platform centralizes linear and online video creative management – streamlining workflows through automation. The joint solution unifies video activation to drive greater visibility and insights for optimization across any screen and destination.   
"This is a best-of-both-worlds solution for advertisers," Richard Nunn, Vice President and General Manager of Advertising Solutions at Comcast Technology Solutions, said…


Getting to know … Kevin Lemberg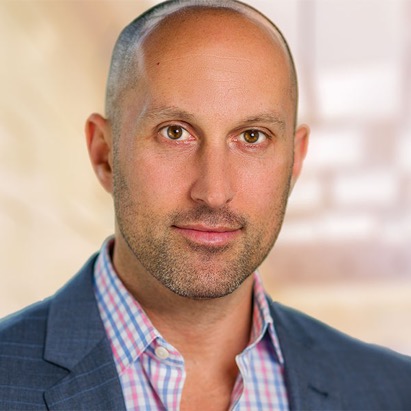 Kevin Lemberg is Head of Partnerships for Advertising Solutions. Kevin joined Comcast in 2016, bringing with him more than 15 years of experience across multiple advertising and marketing disciplines. Kevin jumped directly into advertising from the School of Communications at Rutgers University. His first employment was at Food Network and he went on to serve the evolving advertising teams at various cable networks including GSN (Game Show Network) and The Weather Channel. 
He helped build cross-platform strategies – incorporating traditional linear TV platforms with digital, mobile, and connected device landscapes. Kevin also has a deep understanding of MVPD platforms, with experience with satellite companies DIRECTV and DISH Network, and now Comcast.  His experience spans linear TV, Addressable TV, and data focused/audience buying platforms. Kevin has rounded out his career working with OTT platforms that are learning to leverage ACR technology, interactive TV elements, and other ad tech innovations.
Kevin is passionate about fitness and running and always tries to fit in a workout daily. He has been told that sometimes when he runs his feet tend to trend a bit outward, but Kevin's response is "if you can see that you must be behind me".
Kevin recently announced a new technology integration with Flashtalking, the leading global independent primary ad server specializing in creative personalization.
"By integrating with Flashtalking, our shared customers will be empowered with a holistic view of their omnichannel video advertising investment, automating workflows and driving ROI with greater visibility and creative intelligence to deliver on the promise of personalization."
Spotlight on the Support Portal
From uploading a spot and building and sending orders, to how to make closed captioning order requests, nearly all of your technical questions related to our technology can be found in the support portal.
Browse featured topics, read our trending most-popular how-to articles, or search for your specific needs.