Today's TV Requires an Assortment of Ways to Consume Content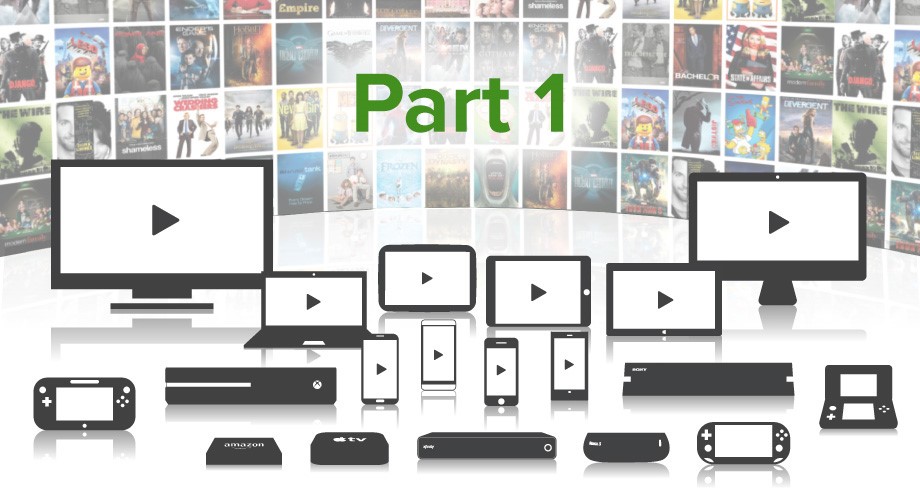 In order to deliver today's TV – an 'every screen' experience that lets viewers watch on whatever, wherever, and whenever it is most convenient – a media company needs to provide viewers with an assortment of ways to consume content.
For many years, there was only one way for viewers to watch TV: through a live-linear broadcasting. TV programs were scheduled to air at specific time slots, whether they were live or produced in advance. If you wanted to watch "The Simpsons" in 1989, you had to visit Fox's local channel at 8 pm, Sunday night. In the last decade, however, viewers were introduced to Video-on-Demand (VoD) and gained access to a catalog of episodes that they could watch at 'anytime' via their cable subscription package. In you wanted to watch The Simpsons in 2005, you could still watch the latest episode on Fox at 8 pm or instead watch an older episode through a set top box at 11:45 am, Tuesday morning. Today, technology now permits viewers to consume both forms of content whenever and wherever it's most convenient via a variety of devices. You can now use Fox's "Simpsons World" app to watch the latest episode (yes, it's still running after 25 years), older episodes, and further engage with the show through interactive features such as social media sharing and trivia.
In 2015, there are even more options that media companies can provide to their consumers. Incorporating 'start over' and 'catch-up' viewing combine the excitement of 'the latest episode' with the convenience of being able to watch it whenever the viewer wants. With start over, you can tune into a live broadcasting of a show 10 minutes late and start the show over. With catch-up, you can completely miss its live broadcasting and watch it two hours later. With these two new ways to deliver TV content, a viewer no longer has to wait several hours or even days for the latest episode of a show to appear in VoD.
Read our white paper called "This is TV" to learn about the other key technologies needed to not only meet today's 'every screen' expectation, but to exceed it.