Today's TV Requires Integrated Video Business Models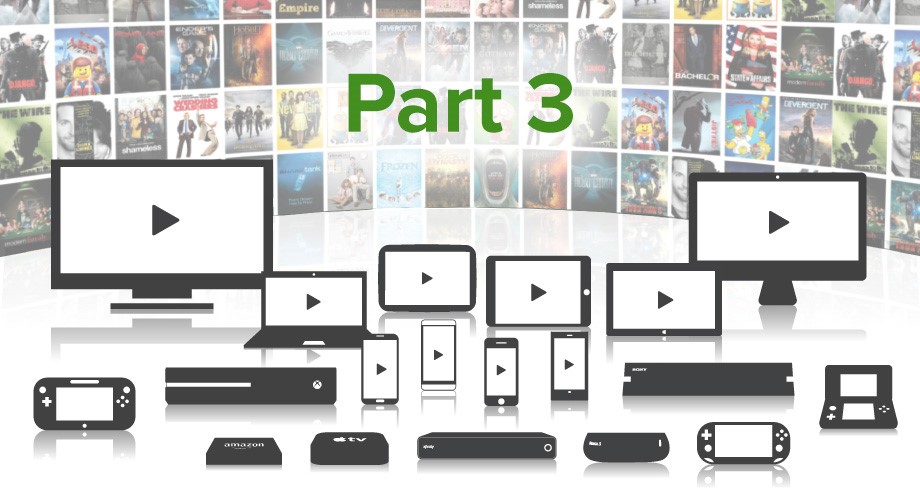 As stressed in the last blog post about today's TV, generating revenue is an absolute must and new technologies have provided media companies with more instruments to optimize monetization. In addition to advanced advertising, integrating video business models is another way to bring in more dollars. Here's why:
To maximize revenue, media companies have developed sophisticated windowing strategies. This can include TV Everywhere, rentals, purchase, and over-the-top subscriptions:
TV Everywhere – TV Everywhere enables pay TV subscribers to receive authenticated access to a number of different cable or broadcast offerings based on their pay TV subscription level.
Rentals and Pay-Per-View – Rentals (sometimes referred to as TVOD, or transactional Video-on-Demand) are non-recurring viewing options. A rental gives a viewer temporary access to pay TV content, such as 24 hour access to Matthew McConaughey's latest movie. Or access to a one-time event, like a boxing match.
Purchase – Also known as electronic sell-through (EST), a purchase gives the viewer permanent access to pay TV content (being able to watch "Interstellar" every day if so inclined).
Over-the-Top (OTT) Subscriptions – With OTT subscriptions, media companies may offer both traditional TV subscriptions (these are primarily associated with linear channels) and VoD subscriptions (they provide access to only VoD content). An OTT subscription can be with a single programmer (CBS launched an OTT offering in 2014 and HBO announced plans for OTT offerings in 2015), or with an aggregator like Netflix or Hulu.
Each of the above business models is content agnostic, so a media company can apply each window as appropriate to movies, TV shows, and events. Although versatile from a business standpoint, this siloed approach is not so convenient for the viewer. Let's say a viewer wants to watch their favorite show via a broadcaster's website. The most current episode is available for free as an ad-supported program. The preceding four episodes require a TV Everywhere authentication and may be on another section of the site. The first few episodes of the current season can't be found at all. And for last season, the broadcaster will likely send the viewer for a season pass to iTunes, Amazon or maybe Netflix. Different access policies, siloed sites (even foreign websites), and apps are all in store for the viewer.
A better strategy, for both media companies and viewers, is one that takes an integrated approach. Instead of segregating content by their different pay windows, it should all be consolidated into one discovery experience. Media companies should try to make it as easy as possible for a viewer to find the content they are looking for. Showing a viewer all content options available in one user interface (UI) view will greatly reduce their search time and encourage them to consume more content since they might be seeing content that they would have otherwise missed during a search through multiple silos. One site or app that provides access to the show or movie during every relevant window including ad-supported, TV Everywhere, and selling a Season Pass is the best strategy for keeping fans happy and the audience growing. mpx's Advanced Commerce can help media companies integrate these business silos and gain more control over how they package, market, and monetize their programs. It provides extensive support to enable viewers to purchase content via different pricing models, including subscriptions, rentals, and purchases.