VOD Advertising: Looking Past the Upfronts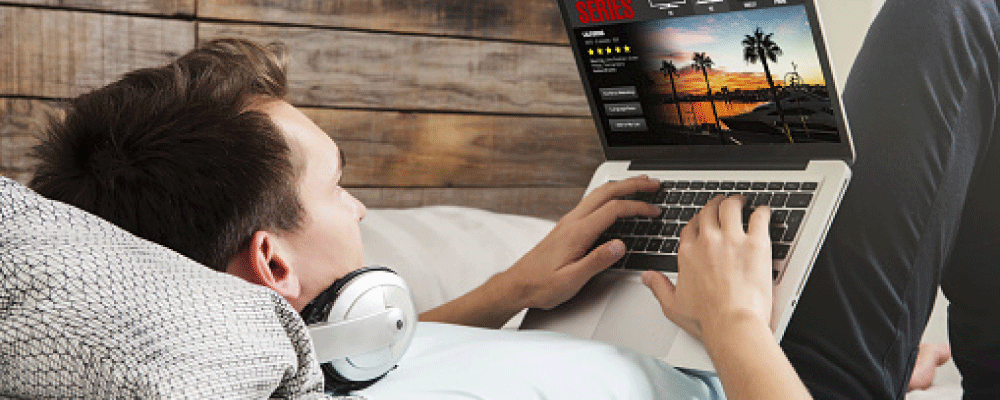 In May, the media world was all abuzz (and aTwitter) about the broadcast industry's Upfront presentations. In a nutshell, upfronts are springtime for video content providers and programmers. New program premieres, cancellations, and continuations are all announced to potential advertisers so that their advertising inventory can be purchased "up front," before the new season begins. The importance of the season for both providers and advertisers cannot be overstated. Broadcast networks sell upwards of 75% of their commercial inventory for the year during upfronts, and cable channels sell more than half of their own.
Regardless of whether a video consumer is watching something live, on their DVR, or through video-on-demand (VOD), they're still most likely to be using a TV to do it. According to a recent Emarketer study, approximately 55% of viewership is still concentrated on a big screen. With the remainder being heavily fragmented across tablets, laptops, TV-connected devices and phone, two things become pretty clear:
Delivery quality has to support a positive experience across any platform for providers to truly know how well a program performs. If viewers are being lost due to poor playback or a frustrating user interface, there's a material impact to a program's advertising value.
In today's "Golden Age" of content creation and consumption, the industry needs a more evolved way to measure performance – and to monetize – across the entire programming lifecycle of a media asset.
With VOD programming continuing to rise as a percentage of overall viewing, it's a good time to take a look at the ways in which providers are offering multiple ways to monetize it – and the challenge in trying to truly understand how the value of a VOD asset changes over time.     
Expanding the Nielsen-rated Window
Nielsen's C3 window is a traditional ratings valuation that just doesn't throw a wide enough net to capture the true value of a program in a VOD world. C3 measures live and on-demand viewing numbers for three days after the first broadcast, which are the days that advertisers would pay for. This year, the majority of upfronts are based on the Nielsen C7 metric – which includes seven days of time-shifted viewing. This means that in theory, advertisers would pay an additional amount for TV programming viewed on days four through seven, after the initial live airing. MediaPost reported that during a recent analyst call, Les Moonves of CBS stated that for their upfront selling season he expects "almost every deal to be C7…This will be found money. Advertisers have been getting those days for free."
The Growth of Dynamic Ad Insertion (DAI)
Of course, an ad-based revenue model lasts longer than a week. FierceCable reports that according to Canoe Ventures, the number of DAI ad impressions grew to nearly 5 billion in the first quarter – an increase of 21%. This data applies to network TV programmers running VOD platforms on traditional pay TV providers such as cable, satellite, and telco – but if one includes national programming and local multiplatform video distributors (MVPDs), this essentially means that the VOD ad market is now a billion-dollar industry.
Nearly 2,300 VOD ad campaigns ran in the first quarter of 2017 -- 75% from paid client ad campaigns and 25% from network TV promos. The biggest days of the week for advertising impressions were Saturday (805.6 million) and Sunday (816.9 million). Given these statistics, it is easy to see why VOD is being leveraged as a key strategic component of the media mix, and media buyers are paying close attention to the incremental reach and value that time-shifted viewing brings to an ad campaign.
Of course, it would be helpful if there was a rock-solid dependable way for advertisers to know how to get the most bang for their buck . . .
Measurement is an Ongoing Challenge
It's hard to measure the value of content across an increasingly crowded jungle of devices and delivery platforms, especially when one piece of content can perform so drastically different based on where it's being delivered. In such a complex environment, what would an effective single performance measurement model look like? Maybe it's the wrong question to ask when advertising models can change so much from platform to platform. Still, even a dynamic system of measurement using multiple data sets will need to establish widespread trust to be adopted as a best practice.
Nielsen continues to work on its Total Content Ratings system; but as this article in Variety outlines, there are also competing methodologies being rolled out that look at measuring other factors beyond program views. One such approach measures advertising views (ads that make it past ad blockers and actually get seen). Another method would utilize deeper sets of demographic criteria to enable advertisers to buy at the audience level. Some providers, such as NBCUniversal, are implementing their own measurements because there just isn't a collective resource available to accurate guide media purchases across the board. Ultimately there will be a new go-to standard simply because the benefit is unilateral – advertisers will purchase with more clarity and media companies will understand where their assets are the most profitable. Between now and the 2018 upfronts season, it's a safe bet to expect more changes in the way that the advertising value of video content is determined.    
VOD Advertising: Looking Past the Upfronts
Comcast Technology Solutions
https://www.comcasttechnologysolutions.com/sites/default/files/2016-09/CTS_Final.jpg
READY TO LEARN MORE? CHECK OUT THE CONTENT LINKED BELOW.