Drive consistent, reliable, broadcast-quality experiences to every device.
As consumer expectations for the quality, reliability, and speed of online media grow, smart delivery strategies must evolve to keep pace. The popularity of streaming video, online gaming, and large media downloads mean Content Delivery Networks are critical to success – and the right CDN strategy can widen delivery footprints and help securely meet consumer demands.
Whitepaper
In a global market defined by innovation and consumer expectations, the engine powering your media delivery stack is as important as the content being carried. How fast, and reliably, content is delivered is often a major factor in outages, latency issues, and buffering—all...
ROBUST NETWORK BUILT FOR MEDIA DISTRIBUTION
Comcast CDN offers full support for all forms of HTTP-based media and enables a seamless experience across any device. It is comprised of:
150+ physical cache locations
18 network interconnect locations
Direct interconnects to over 250 global networks
Delivers peak traffic of more than 3.5 Tbps each day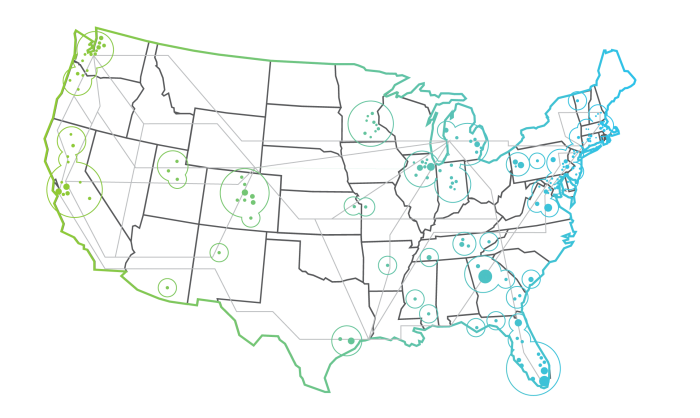 DELIVER YOUR CONTENT ON A NETWORK BUILT FOR VIDEO
Leverage Comcast's multi-CDN fabric to deliver your broadcast quality content over the Comcast CDN and other pure-play CDNs using DLVR multi-CDN Routing technology. With a Multi-CDN approach, your media will be delivered at broadcast quality without sacrificing download speed. Optimize costs through the application of performance-based and static business rules, while reducing storage and egress costs through a single CDN-agnostic origin.
Learn more about our CDN Delivery service.