Guide
| April 22, 2020
The Great Car Chase: How Manufacturers Can Accelerate Advertising ROI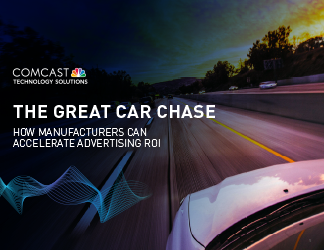 There are more ways than ever to place video ads and more screens for ads to be seen on. Even to a seasoned industry pro, it seriously boggles the mind just how many ways ad spots can meet eyeballs. And that's going to get even more exciting as the "internet of things" moves from nascence into second nature.
So let's dig in to ways that auto manufacturers can control and capitalize on their advertising opportunities, using the automobile industry as our vehicle. 
Download our Automotive Manufacturer's Advertising Guide to learn more.