Case Study
| February 25, 2022
How Stop & Shop navigates tight deadlines and a changing market to deliver ROI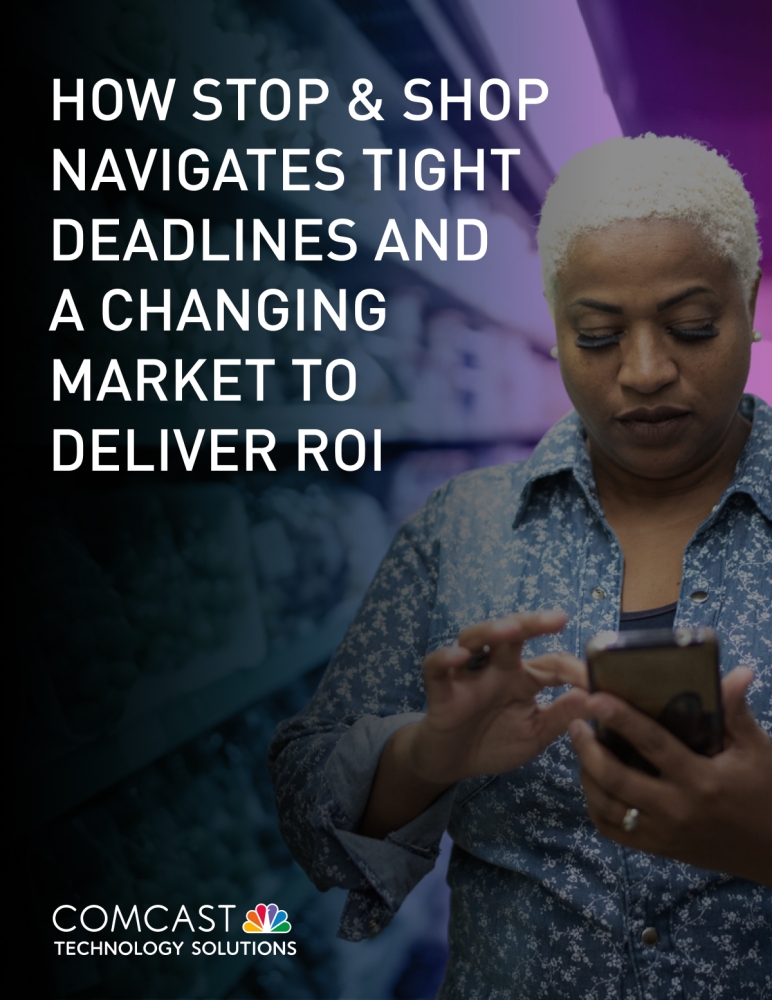 Stop & Shop, one of the nation's largest grocery store chains, has had to quickly adapt to a changing market landscape in recent years. Faced with the introduction of unexpected supply chain issues due to the COVID-19 pandemic, marketing efforts have had to keep up with a fast-paced, rapidly changing environment in order to produce multiple broadcast, online video, radio, in-store, and social media spots — a daunting task.
As a large retailer of fresh and packaged goods, managing the creative versioning process and tight deadlines took center stage with its weekly promotions in many localized markets
Download the Stop & Shop case study to learn more.