Whitepaper
| May 27, 2020
SCTE 224: Broadcast and Digital Evolution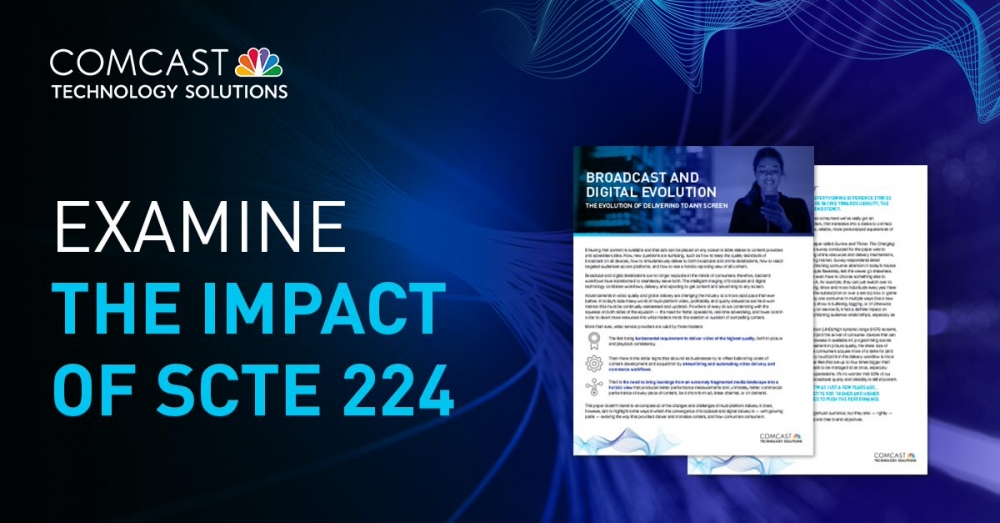 Ensuring that content is available and that ads can be placed on any screen is table stakes to content providers and advertisers alike.
Now, new questions are surfacing, such as how to keep the quality standards of broadcast on all devices, how to simultaneously deliver to both broadcast and online destinations, how to reach targeted audiences across platforms, and how to see a holistic reporting view of all content.
Download our SCTE 224: Broadcast and Digital Evolution whitepaper to learn more about how the convergence of broadcast and digital delivery is evolving the way that providers deliver and monetize content, and how consumers consume it.