Control, plan, deliver and track your media planning across any screen.
An advertiser's top priority is to create and deliver the highest-quality, most relevant ads to capture the attention of target audiences. Manual processes, disparate technologies, and multiple platforms require time and resources that can significantly delay the execution of campaigns and ultimately make them less effective.
Solve for these challenges with a comprehensive and unified global ad management platform that automates the creative process and media workflows. 
The Demand-Side Suite gives you the visibility and control to plan, deliver and track your media planning across all digital and linear destinations. Mitigate risks of talent management and, at a press of a button, automatically distribute to where and whom you wish. 
Comcast Technology Solutions partners with all  major  buying platforms, as well as every linear and non-linear broadcaster globally — empowering you to optimize campaigns and reach consumers where they are, on the devices they prefer.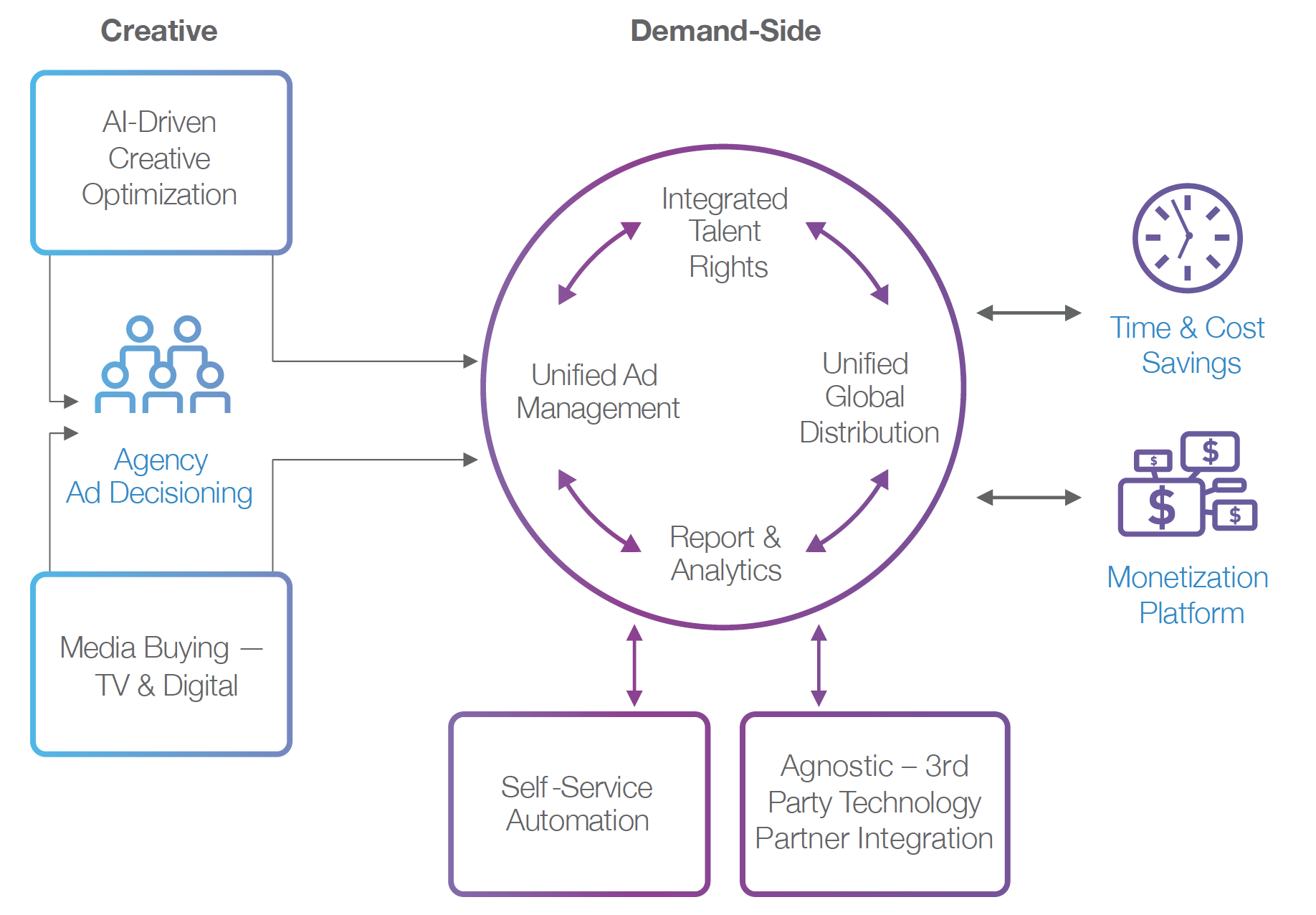 Comcast Technology Solutions
›
›
Explore
Our Demand-Side Suite
Learn more about the Demand-Side Suite.