An advertiser's top priority is to create and deliver the highest-quality, most relevant ads to capture the attention of target audiences. Manual processes, disparate technologies, and multiple platforms require time and resources that can significantly delay the execution of campaigns and ultimately make them less effective.
Solve for these challenges with a comprehensive and unified global ad management solution that automates the creative process and media workflows. 
The ad management solution gives you the visibility and control to plan, deliver and track your media planning across all digital and linear destinations. Mitigate risks of talent management and, at a press of a button, automatically distribute to where and whom you wish. 
Comcast Technology Solutions partners with all  major  buying platforms, as well as every linear and non-linear broadcaster globally — empowering you to optimize campaigns and reach consumers where they are, on the devices they prefer. 
Choose ad distribution trusted by thousands of the world's biggest brands and agencies - and backed by Comcast.
How we serve the Demand-side
Unified
EFFECTIVE AND EFFICIENT AD MANAGEMENT
In today's fragmented media landscape, delivering a single ad across channels or devices is a time consuming and expensive process with multi-millions of dollars on the line. The ad management solution unifies these facets into an effective and efficient ad management platform that saves time and money, generates new revenue streams, ensures broadcast quality, reduces costly errors, and provides flawless multi-screen execution.
Self-Service
COMPLETE VISIBILITY AND CONTROL
Create and change assets quickly. Deliver content in near-real time. Take control of media buy workflows from start to finish with self-service ad management. Navigate the entire media buy lifecycle, from planning to execution and reporting.
Global Distribution
FULL DISTRIBUTION FOOTPRINT
Comcast Technology Solutions offers a full global distribution footprint through collaboration with Peach, the leading international video ad delivery platform. We manage the workflow of ads between thousands of agencies and production companies. Our solution supports the standards for every major global market to get the right ad version to any screen, any time, anywhere.
Agnostic
INTEGRATES WITH DSP or SSP OF YOUR CHOICE
You deliver the linear media buy or the programmatic buy via the DSP of your choice, and we'll bring the unified and automated advertising management solution that plans, optimizes, creates advertising assets, and delivers ads to broadcast and digital destinations across the globe.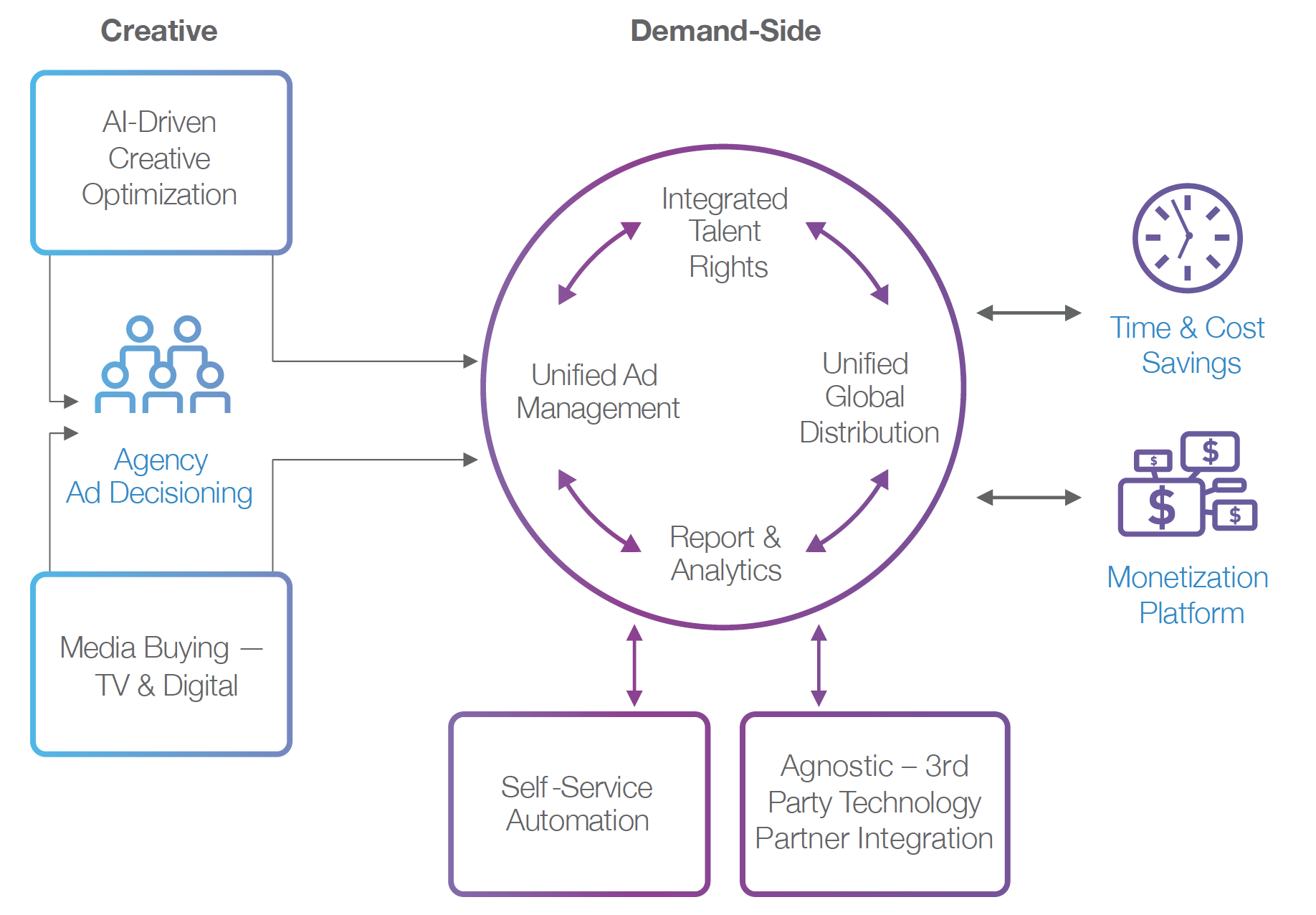 Comcast Technology Solutions
›
›
Learn more about our services for the Demand-side