Guide
The Widest Screen: How Can Advertisers Reach A Multi-Screen Planet?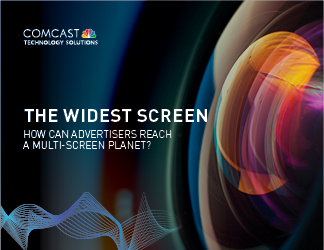 The primary goal of a mature advertiser is to connect the right message to the right consumer in order to have the most impact. To that end, this year is already one for the history books, well beyond the evolving nature of customer lifecycles and ad tech in a more predictable year. How does it change a campaign strategy when global events come along and disrupt everything? Events that drastically alter everything from what people value and think about to how they interact — not just with products, but with each other? Can an advertiser really move fast enough to weather any storm?
This new decade was starting off, at least in the United States, with a presidential election. That's disruptive in and of itself. But from there, the COVID-19 pandemic has drastically altered consumer spending and behaviors, forcing businesses to shift quickly, and in profound ways. Not just in how they go to market, for many industries it's fundamentally changed how business and entertainment are transacted, both virtually and in person. On top of all that, we now find ourselves in a climate of sweeping social change that advertisers cannot ignore. How many times this year will advertisers be forced to shift, pivot, and start over, just to keep up?